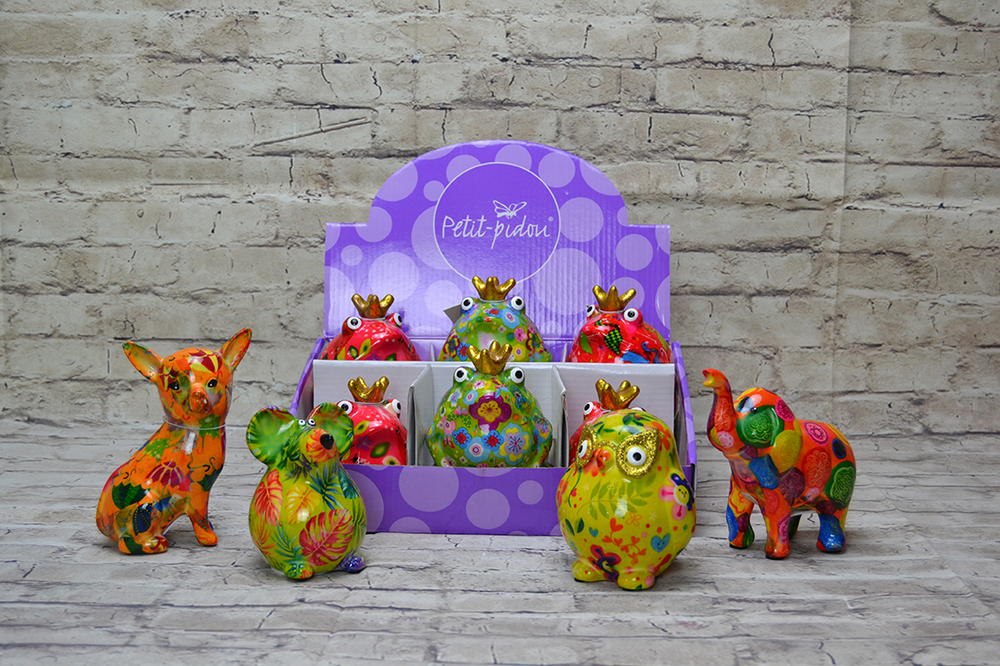 Our popular Pomme-pidou ceramic art money banks are now available as Petit-pidou sweet mini size in a counter display (6pcs) for impulse sales.

Available for order NOW and during Summer Markets. Place your order here or at all showrooms this Summer. Click here for Summer Markets.

Delivery for all orders is the first week of October and are special non-cancellable orders.