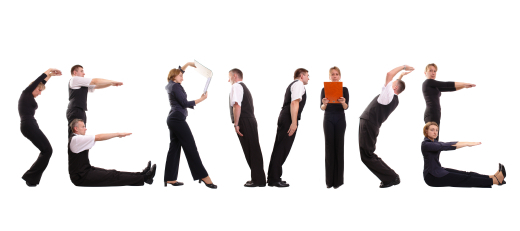 Welcome to resource international
Resource International is dedicated to providing our customers with the highest level of service.
First Time Customers
In order to set up your account, please submit a completed registration form here on our website.
If you prefer to submit an application, please complete our account application and email it to us.California businesses are also required to submit a resale certificate.
Minimum Orders
The minimum online order is $75.00
Minimum Quantities
All products are sold in case pack quantities on the website.When ordering on the website, all items are purchased as 1, 2, 3, etc. case pack(s) of specific quantities per item.The case pack quantities are provided on each product detail page of this website. We cannot break case pack for online orders.If you would like to order less than case pack quantities, please contact customer service for assistance.
Payment Terms
Most orders placed on this website are by credit card only.We do not store credit card information for security purposes.
N30 terms may be considered after at least one year of order history and by supplying a credit sheet with four relevant industry trade references, and one bank reference.
We do not ship COD.
Credit Card Payment
We accept all major credit cards including American Express, Discover, MasterCard and Visa.
Past Due Accounts
We reserve the right not to ship orders to customers with past due invoices, and without notification.Late payment will result in cancellation of terms.Past due accounts are charged 1.5% per month interest.
Back Orders
It is the responsibility of the customer to cancel back orders.All cancellations and/or changes to any back order are accepted only in writing.Back orders may be shipped/canceled without customer notification.Shipping may be charged on all back orders.
Substitution
In some cases, in order to ship a complete and balanced order, we will substitute a similar item(s) if the ordered item is unavailable.
Shipping
We typically ship within 3-5 business days via Fedex Ground.
All orders are shipped FOB Springfield, NJ07081.
Returns & Claims
Please inspect your order immediately upon receipt and report any discrepancies, shipping damage, defects, etc. to us right away so that we may correct them.Please communicate in writing within 7 days of receipt of order.Please retain merchandise and its' original packaging in these cases.
Return requests must also be made by requesting a return authorization number within 7 days of receipt of order.Returns are shipped at the customer's expense; and may be subject to a 20% restocking charge.Items must be returned in original condition and packaging.
Refused shipments are subject to a 20% restocking fee and customer is responsible for all freight costs.
Rush Orders/Expedited Shipping/Special Handling
These services are offered for additional charges.Please contact customer service if your order requires one of these special services.
Product Quality & Assurance
We stand behind the quality of every one of our products.
Our products are handmade by artisans all over the world.We also often use natural and recycled materials.Therefore, variations in color, texture and finish are the unique qualities of many of our products..
If you receive a product that does not meet these expectations please contact us.
High Res Images
We have great high resolution product images/logos available to all of our customers for approved use.
Please contact sales@r-i-inc.com.
Don't forget, you can also find answers to many questions by visiting our FAQ section.
We are here to assist!
Customer Service can be contacted Monday through Friday, 9AM to 6PM (EST)
phone: 888-927-9052 x 1 (US and Canada)
fax: 888-627-6305